The Trauma Trust & Intimacy workshops invites us to the deepest places in ourselves and our intimate relationships. By shining a light of compassionate love and understanding into these depths, where the shadows of shame, unconscious blockages, fear and mistrust dwell, we open into healing, expanding and improving our relationships at a fundamental level. This will be a safe and nurturing time for everyone.
Benefits include better health, more fulfilling relationships, deeper intimacy, more substantial connections, easier flow of emotions, clearing blocks, moving out of 'stuckness', happier life and greater awareness.
Joyful, fulfilling and harmonious relationships are essential to our happiness and success. Let's go beyond addressing the usual aspects of relationships such as conscious communication, techniques for sexual intimacy, managing anger, understanding differences between the masculine and feminine.
Let's address the elephant in the room that creates difficulties in connection: healing from trauma. All of us carry trauma unless
we have completed the unfinished business that trauma creates when it is experienced. If we did not have time, space, support and understanding at the time of the trauma, we will be carrying the unexpressed emotions and held body symptoms that are the result of unfinished traumas.
Trauma affects us whether we know it or not and it is like the unwelcome neighbour that often pops up when least wanted. The effects of trauma are many and varied and may include behaviour, patterns, illnesses, difficulties connecting or being with people or certain people, relationship or family issues, pain, etc.

As renowned psychologist Gabor Mate writes, "the essence of trauma is disconnection from ourselves….separation from the body and emotions. So, the real question is, 'How did we get separated and how do we reconnect?'"
The answers may lie in our personal or collective experiences. They are also found in our cultures which are interwoven with thousands of years of patriarchy which has left deep wounds in both women and men.
7pm Friday 3 May – 4pm Sunday 5 May
Melbourne, Victoria

Investment: $325 waged, $245 concession.
Early Bird pricing (until 10 April) $250 waged, $195 concession.
A $150 deposit will secure your place, payable by clicking on the button to the left, by e-banking or cheque. For more options, call 0407 650 026 or email info@innatewisdomconnection.com.au
We identify and discover together how to move through the difficulties in relating and connections. We have many types of trauma that have not been resolved so we still carry it. There is sexual, physical, family, ancestral, cultural and herstorical traumas. health problems. Some recent research indicates that for children, growing up with care-givers who were emotionally absent can have impacts similar to severe trauma.
Other people are dealing with the legacy of being born to parents who were traumatised. Trauma affects and gets passed on in our genes, so that a person can be living with the symptoms of trauma even when their own life has been free of traumatic events.
Trauma undermines the feeling and sense of safety. It means that all experiences tend to get filtered through a lens of fear. Over time this can damage relationships and it is a major barrier to physical and emotional intimacy. While it is possible for both women to have relationships when they are not feeling safe, there are depths of intimacy union involving mind, body and spirit which can only be achieved when there is a deep surrender into trust: trust of self, trust of the other and trust in the dance of intimacy that is co-created.
The Trauma, Trust and Intimacy workshop works at a deep level, creating a sacred, safe space in which healing can occur. It draws on ancient shamanic and indigenous practices, as well as cutting-edge scientific understanding of trauma, trust and sexuality.
Safety is at the core of what we do. The workshops are fully clothed at all times and there is no sexual touch involved – though guidance may be given on possible lines for exploration involving sexual touch with partners after the workshop.
During the workshop you will have the opportunity to: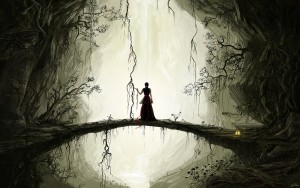 identify, heal and release old patterns which do not serve you
deepen connection to yourself and others
reclaim your personal power and presence as a feeling, loving being
experience deeper safety in relationship
heal the shame that binds you
move from fear to love
understand how trauma can be held in the body and how it can be released
explore archetypal patterns of masculine and feminine in relationships
learn what issues are yours, what issues are your partner's and what belongs to previous generations.
The workshop is suitable for women only. Mixed workshops are also available.
Facilitators:
Phoenix Arrien has over 20 years experience, providing sacred transformation and healing spaces for people to transform, heal and self-discover. She was a manager of the ground-breaking Bodywise Project at the Western Region Centre Against Sexual Assault and is an incest survivor thriver.
Her training and experience includes Aus indigenous healing, Native American & Sth American healing, Maori and Cherokee bodywork, dance/movement, Adventure-based Counselling, Process Work, Voice Dialogue, Healing Ecology, Deep Ecology, writing and meditation. She believes that safe space, sacred process, loving community and non-judgemental presence allows healing and transformation to emerge and deep profound change to occur.