Shamanic Healings
Shamanic Extraction Healing Training
This is allows identification and removal of localized illness and pain connected to spiritual factors. You don't need to do anything but lie down and sit up. Sometimes I may have my hands on various parts of your body.
Shamanism, Dying, and Beyond
Assistance for souls stuck on their journey out of this world. Going into the after-death realms and finding the person you feel may 'still be around' I assist in completing unfinished business, helping the person to cross over (classic psychopomp work) and be released.
Soul Retrieval Training  
Do you feel incomplete, not 'together', scattered, ungrounded, etc?
It could be that portions of soul that splinter off due to trauma or other situations where we may not have been able to feel the associated emotions. Shamans believe that soul loss is a common source of illness, depression, and chronic fatigue, as well as a variety of mental and emotional disorders.
I find and retrieve these portions in journeys and bring them back and help you integrate them.
Shamanic Divination
Do you need or want to find answers to some questions? Journeying into non-ordinary reality I help (without gauranteeing anything
find the answers or directions towards resolution.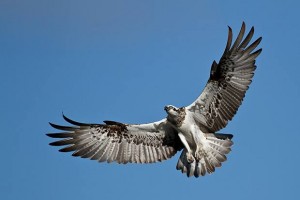 Sessions 1 – 2 hours. Available Mon – Friday and some Saturdays.
Rate is $80 per session. Sessions are held in the beautiful natural environment of  the little Healing Sanctuary in the forest by the river near Warburton, Yarra Valley, Victoria. Sessions are also avail in St Kilda, Melbourne $90 and other areas of Australia, also some are possible by skype or phone.

Contact Phoenix 0407 650026 or info@openheartedtransformation.com.au or through this website
Testimonials:
Wow. I experienced life and death and everything in between, in my body, in my whole being, I was left speechless, my rational mind trying to comprehend something so profound, so intense, so deep and complex, and yet so simple. After I came back, I left this power, this strange feeling inside me, that I was more than myself, that I was many, I had dreams memories about my ancestors, powerful women, who walked this earth, matriachs who held their heads high, warriors with doubled edged swords on their hips, I felt my grand mother in my body, I felt her power." – Lakshmi
Phoenix, I feel so much more in tune with me, and when I really feel into it the soul retrieval really took me back yo the 'me' from before my first marriage, from when my Dad has been saying I have never really been me again….but I really have been feeling so much more me in the last 6 months & this process is really supporting that. – Vanessa Beckitt